The BugsLife s.r.l. is an innovative startup which develops technologies that enable mass-rearing of Black Soldier Fly larvae for the production of sustainable pet food.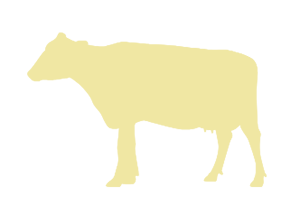 Greenhouse Gas Emissions Equivalents (Kg): 2,8
100%
Water (Liter): 22.000
100%
Land Consumption (m²): 250
100%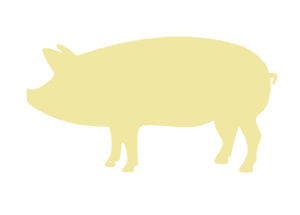 Greenhouse Gas Emissions Equivalents (Kg): 1,1
60%
Land Consumption (m²): 55
31%

Greenhouse Gas Emissions Equivalents (Kg): 0,01
1%
Land Consumption (m²): 10
15%
*AVERAGE RESOURCES FOR THE
PRODUCTION OF 1kg OF PROTEINS
Innovative Solutions For The Agriculture Of Tomorrow
Our Products, Powered By Our Technologies
The BugsLife s.r.l. is bringing to the market the first mass-produced insect protein flour made in Italy "A long-seeked milestone toward sustainable agriculture"
Our processes
State-Of-The-Art Technologies
The BugsLife technology package perfectly fits with another industrial sector which is strategic for the EU energy and agricultural compartment: the biogas plants.
At last, the BugsLife technologies allows the bioconversion at an industrial scale: this milestone is achieved thanks to an innovative approach that stands upon two pivotal pillars:
- Complete heat recovery from the biogas plant.
- Keeping the high-quality byproducts within the food supply chain.
Discover now
Circular Economy Is The Future Of Agricultural Businesses
Sustainable Protein
Italy and Europe import around 30% of the consumpted feed. This extreme dependency on imported protein has necessary to be reduced as it makes our system vulnerable. It hence becomes crucial to shorten the food supply chain and dignify the agricultural bioproducts that are routinely generated. In order to achieve these goals, the BugsLife exploits a specific type of insect which has been naturally specializing for millions of years in the task of nutrient recovery, in a fast, reliable and efficient way: the Black Soldier Fly.
Our Mission
Protein Flour For The Pet Food Market
Good For You, Perfect For Them
Besides having a positive impact on the environment and the local economy, our insect flour is an optimal feed for our beloved pets. Having a complete and balanced amino acid profile, and high palatability, every product that incorporates our flours is always well appreciated by all pets. In Italy alone, there are 14 million dogs and cats that have to be fed every day. The ultimate objective of the BugsLife is to provide the pet food market with a sustainable alternative to the conventional fish meal, yet with no compromises on quality.
Products
BugsLife, Our Feed Ingredients Produced For The Circular Economy
YOUR PETS NEED PROTEINS TO GROW HAPPY AND HEALTHY
YET MORE THAN TWO BILLIONS PEOPLE HAS NO REGULAR ACCESS TO FOOD…
…LET'S NOT GET IN COMPETITIONS.
Products
Exceptional quality and sustainable, made in Italy
Useful for large production and not
Flours are the main component for the croquettes